Foundation repair is one of the most important services that a homeowner can get for their home because it is an investment in safety. Foundation repair is in actuality a broad term that encompasses several corrective procedures.
If you are a homeowner in Houston TX or any of the surrounding areas, and you have noticed signs of foundation problems, you should let experts in foundation repair evaluate your problem and find the right solution for you. Contact Max-Press Foundation Repair – a company that has been serving clients in Clute, Richwood, and Brazoria County for over 10 years.
Foundation Repair Services in Houston, TX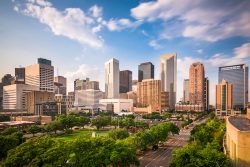 We all want the foundations of our homes to last forever. To keep your foundation in shape, you need to properly care for it by using the most industry-leading techniques. Foundation repair services offered by Max-Press Foundation Repair are high-quality, reliable, and delivered within your budget and on schedule.
Foundation Leveling
Foundation leveling is a multi-step process, the purpose of which is to restore the initial position of a house and its foundation. In some cases, foundation leveling needs to be done as fast as possible, otherwise, there is a risk that the house may collapse.
Foundation Repair
Foundation repair is one of the biggest headaches you as a homeowner can have. Foundation repair costs can be very high, and the additional expenses associated with the project can add up quickly. At Max-Press Foundation Repair, we determine the problem and offer you the most efficient and affordable solution.
Pier and Beam Repair
Compared to slab foundations, pier and beam foundations have several benefits. However, there are also certain issues associated with them. Pier and beam foundations are made of wood, which makes them susceptible to deterioration over time. Among the most common causes of pier and beam foundation issues is the lack of proper support, settling, and rotted wood.
Depending on the severity of the problem, there may be certain steps that you will need to take to prevent the cracks in the foundation from getting worse. At Max-Press Foundation Repair, we can determine the issue and help you make an informed decision.
Foundation Crack Treatment
Foundation cracks are a common problem, and most homeowners face them. Therefore, it is normal to be concerned if you discovered cracks in your foundation. Fortunately, not all the cracks in the foundation are critical, and many of them can be a DIY task. If not, experts in foundation repair at Max-Press Foundation Repair are ready to help you.
Do you Need Your Foundation Professionally Repaired in Houston, TX?
Many household issues should not be ignored, including foundation issues. If left untreated and ignored, a foundation problem can ruin your house. For this reason, it is important to address these problems as soon as possible. Certain critical signs are indicating that you may have foundation issues. If you noticed any of them, and you live in Houston, TX, feel free to contact Max-Press Foundation Repair:
Cracked drywall. If your walls started having diagonal cracks, you might be in trouble. The floors of your home are supported from the foundation upward. Therefore, if you find yourself spotting more and more cracks in your walls, it may be a sign that the foundation is not stable enough.
Gaps between walls and exterior windows. If the foundation is shifting, it can pull the walls away from the doors and windows by creating gaps. Usually, it is a slow but very harmful process.
There is a sinking feeling in your home. This feeling appears when one part of your home is lower than the other. Even a few centimeters can become a serious issue and lead to critical problems with the foundation.
Counters and other static structures are separating from the wall. If the things that were attached to the wall are now detaching from it, it is a sign that changes are occurring in the foundation.
Warped ceilings or floors. If your floors or ceilings start to warp up, it may indicate that your house is compressing or settling. It is a bad sign of foundation issues that need to be addressed as soon as possible.
Unusual walls. If the wall in your house starts doing what they are not supposed to be doing, it is time to call a professional specializing in foundation repair. For example, if you noticed that one of the walls started pulling away from the house, call experts immediately and do not wait for any additional signs.
Foundation Repair FAQs
Here are the answers to the most common questions about Max-Press Foundation Repair and what services the company offers.
How much will it cost to have my foundation repaired?
Feel free to contact us for a free estimate and detailed information about the costs – we will provide you with the information you need.
Do you handle water damage or rotted wood?
Yes, at Max-Press Foundation repair we specialize in water damage repair and rotten wood repair. We treat these problems right away to help you avoid more serious foundation problems in the future.
Can you repair our foundation to sell our home?
Yes, we do foundation repair that increases your chances to sell a home for a good price.
Do you pour new foundations for new construction projects?
Unfortunately, this is the one type of foundation work that our company does not offer. We specialize in foundation repair only.